The mission and vision of First Presbyterian Church is to be a spiritual beacon, sharing the Word of God, and ministering to all while growing in faith.
Our Pastor
Rev. Kazy Blocher Hinds
Kazy has served as pastor of Urbana First Presbyterian Church since November of 2019. Previously she served as the pastor of Westminster Presbyterian Church in Piqua, Ohio for over 7 years. For over 10 years, Kazy has moderated the Session of the Covington Presbyterian Church in Covington, Ohio. Prior to moving to Ohio, Kazy served as Associate Pastor of First Presbyterian Church in Liverpool, NY (just outside of Syracuse, NY), Interim Pastor of Brentwood Presbyterian Church in Brentwood, NY, Stated Supply of First Presbyterian Church of Bridgehampton, NY, Director of Long Island Campus Ministries in New York, and as Associate Pastor of University Ministry at Fort Hill Presbyterian Church in Clemson, SC. Kazy attended Columbia Theological Seminary in Decatur, Georgia, where she met her husband, Reverend Joe M. Hinds, who is the pastor of First Presbyterian Church in Fairborn, Ohio.
Before seminary, Kazy worked with troubled youth in a wilderness therapy program in Western North Carolina and for a psychiatric and addictive disease hospital in Macon, Georgia. Kazy was born and raised in West Palm Beach, Florida, and she is a true Florida girl as she loves the beach and warm summer weather!
Kazy & Joe have a son, Paul, who is a junior at Piqua High School, where he is very active in Cross Country, Show Choir, and Track. Kazy also enjoys being active. She is a certified Yoga Teacher. Loves to walk and sometimes she may even run a bit! Their family is completed by their dog, Max, a Boston Terrier, who is still learning how to behave!
Administrative Assistant & Financial Secretary
Jeanette Enyart
Choir Director
Polly Trenor
Organist/Pianist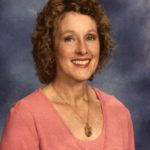 Jane Martin
Jane is an extremely talented and experienced musician and educator. In worship, she plays traditional and contemporary hymns to help create a sacred atmosphere. Jane and her husband Tim, along with their son David, are faithful members of our congregation.
Head of Maintenance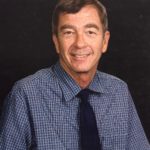 Mike McKellop
Maintaining a building that is over 100 years old takes a lot of expertise. Fortunately, Mike knows how to fix just about anything. We are grateful for Mike's many gifts, which allow us to maintain a safe and comfortable space for members, community organizations, and visitors.
Custodian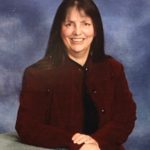 Delaine Yeager
Delaine brings her strong sense of dedication and generosity to our congregation, both through her membership and her work as a custodian. Our building is in use nearly every day of the month, and Delaine is able to maintain and cleanliness along with doing setup and teardown for various events. She has also led Vacation Bible School for many years.
Treasurer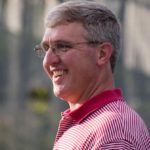 Tim Martin
Tim is both a "numbers guy" and a "people person." He helps keep us on track financially and ably interprets complex financial data to our congregation. We could not do without his leadership.
Board of Session
Moderator, Rev Kazy Hinds
Clerk of Session, Janet Hains
Class of 2021: Jim Arter, Abby Smith, Steve Wilhelm
Class of 2022: Cindi Buell, Kent Eichenauer, Hugh Spellman
Class of 2023: Janet Hains, Chris Flowers, Jane Major
Board of Deacons
Moderator, Sue Carter Evans
Class of 2021: Connie Eichenauer, Juanita Brooks,
Haylee Johns, Ryleigh Schafer, Jennifer Schafer
Class of 2022: Lynda Berube, Leslie Nawman, Sue Carter Evans
Class of 2023: Hayla Parker, Holly Pettit, Suzy Phillips
Board of Trustees
President, Allen Wilbur
Class of 2021: Paula Arter, Judy Brooks, Pat Detwiler,
Allen Wilbur
Class of 2022: Doug Crabill, Eric Evans, David Greenlee, Jim McConnell
Class of 2023: John Detwiler, Don Flowers, Nancy Roberts
More about Presbyterianism
The Rev. Malcolm D. Hooker, pastor of our congregation from 1942 until 1968, wrote an extensive history of Presbyterianism in Champaign County.