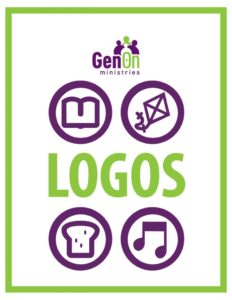 The LOGOS program held at First Presbyterian Church, runs from October through March on Wednesday afternoons. It is a structured "retreat" for Kindergarten through 12th that provides all the dynamics of a good camp/conference program but experienced in the context of the life of the local church. Established in 1987 we have committed to providing well-rounded nurturing of children and youth through weekly participation in the four basic components of life in Christian community.
Recreation – To have a time of great fun at the expense of no one else.
Bible Study – To nurture children and youth into intelligent, obedient, and Biblically informed discipleship.
Worship Skills – To develop responsibility for and practice in worship skills because worship is a primary service to God as disciples.
Family Time/Dinner -To provide a joyous, inter-generational celebration of fellowship over a shared meal as we experience being the family of God.
Throughout the year we have different activities for the students to participate in such as going to a corn maze, singing for nursing home residents, helping out at Caring Kitchen, Souper Bowl of Caring Sunday, participating in Sunday worship services and other venues.
The cost of the LOGOS program includes a monetary fee plus a commitment of time from at least one parent for each participant's family. Fees are set when LOGOS begins in the fall. Registration is held during September before the start of LOGOS in October.
LOGOS is open to all who are interested–church members and non-members alike. There is an annual tuition for preschool, K-8th, and high school with financial support for those who need it. We offer discounts for the second, third (etc) child in the same family. Besides resources to run the ministry, the fee also covers the cost of dinner. Registration is in September of each year at our annual Kick-Off Meeting. We welcome visitors any Wednesday to come and try us out. Just call the church office to let us know so that we can set a place for you at the table! The program runs from 4:30-7:00 pm.