We want First Presbyterian Church to be a place where you feel safe and welcome so that you can be transformed by the Holy Spirit to be sent out to advance God's kingdom. To that end, we have several ministries at First Presbyterian Church that are designed to help you connect to others and grow spiritually. Check out these opportunities below to begin your journey.
Sunday School
Sunday School starts at 9:30 A.M. for both children and youth. The children and youth are always welcome in worship and invited to come to the front for "Children's Time" during worship. All middle and high school students are encouraged to join us!
LOGOS
LOGOS is open to all who are interested–church members and non-members alike.
We welcome visitors. Just call the church office to let us know so that we can set a place for you at the table!
The program is held on the 3rd Wednesday of the month from 4:30 to 7:00 pm.

The purpose of PresbyTeens is to foster the personal and spiritual growth of each young person by exploring ideas, values, and faith within a supportive community of peers and adults. We try to empower young people to live as disciples of Jesus Christ in our world today by providing an opportunity for fun, faith, friends, and food.
PresbyTeens meet Sundays from 5:30-7:30 pm.
Nursery
The First Presbyterian Church nursery is available Sunday mornings from 9:15 to 11:45. The nursery is staffed by trained caretakers who will offer structured and unstructured activities to help your child feel safe and loved.
Scouts BSA

Scout Troop 11 has been sponsored by First Presbyterian Church since 1950. The Troop meets in the church and participates in many other activities throughout the community and beyond. The values of Boy Scouts are embedded in the Scout Oath: "On my honor I will do my best, To do my duty to God and my country, and to obey the Scout Law; To help other people at all times; To keep myself physically strong, mentally awake, and morally straight." We are very proud of the young men who take part in Boy Scouts, and we are thankful for those who volunteer in leadership. Troop 11 is always open to new members. Call (937) 653-4225 if you are interested in joining.
Cub Scouts
Cub Scout Pack 11 also meets here throughout the week. Cub Scouts is designed to help boys and girls build character, learn citizenship, and develop personal fitness. We are also very proud of the Cub Scouts who meet here, and we are thankful for those who lead them.
Kirkmont Center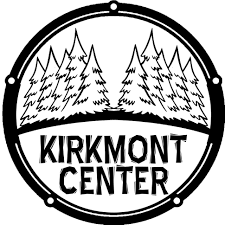 Kirkmont – "church on the mountain" – is located in Logan County, Ohio, and consists of 278 acres nestled among gently rolling hills and pine groves.  Students and adult volunteers in our congregation participate in summer camps and retreats at Kirkmont and have a wonderful time!